The University of Physical Education in Krakow
The University of Physical Education in Krakow (Akademia Wychowania Fizycznego – AWF) is one of the best physical education universities in Poland. Apart from its didactic achievements, AWF also boasts outstanding sports results, on an international scale, of our students and graduates.The Krakow AWF was established in to 1893, when the Jagiellonian University initiated a scientific course for candidates for gymnastic, which in 1913 was transformed into the Studium of Physical Education. The Studium of Physical Education at the Faculty of Medicine, was a pioneering institution of university education of physical education teachers in Poland.
In 1950 the School was transformed into an independent Higher School of Physical Education, and in 1972 it was renamed the Academy of Physical Education and today it is still a well-known University of Physical Education and Sport, cooperating with sports and research centres all over the world. The AWF is a public university with three faculties: Physical Education and Sport, Tourism and Recreation and Movement Rehabilitation. About 4500 students study there. The university employs about 550 employees, including 348 academic teachers and over 50 professors. Individual faculties are authorised to confer the academic degree of doctor and habilitated doctor of physical culture. AWF conducts first and second degree studies (bachelor's and master's degrees) and third degree studies (doctoral studies).
Why we are Participating in the Project
The University of Physical Education in Krakow attaches great importance to a high standard of teaching. We are systematically looking for new solutions to prepare students for work in the best possible way. We do this through international exchanges under the Erasmus+ program and organizing additional training for students financed from EU funds. Our students have the opportunity to take advantage of the tutoring program and expand their individual research interests by working in scientific clubs. The increasing migration of people means that in clinical practice we work with patients from different cultural backgrounds. Our graduates also work abroad, which is why we want to improve their practical skills and prepare them for work in a multicultural society.
We will be involved in desk research of the learning theories and teaching methods, course design and course content, used in blended/online and stationary teaching of movement analysis and their possible adjustment/relevance for online environment. We will also run focus groups and interviews with students and academic teachers from the area of physiotherapy, with emphasis on cultural issues and intercultural communication in physiotherapy. We will prepare 3 culture-sensitive online/blended lessons featured in the blended/distance course in movement analysis and treatment with syllabus and self-study manual. We will be responsible for coordination of preparing, validating and translating into partner languages the final exam confirming the acquisition of new knowledge and skills in the form of a certificate listing the competencies acquired. We'll be also active in translating the courses into Polish.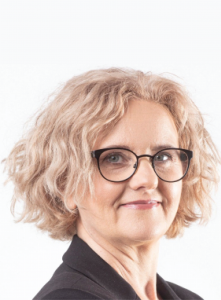 Joanna Golec
Full Professor
Joanna Golec is full Professor of the University of Physical Education in Krakow. Her tasks include conducting clinical classes in physiotherapy and functional diagnostics in orthopaedics and traumatology. She participated in an international research project financed by the European Union. Scientific research concerns diagnostics and methods of treatment of musculoskeletal disorders.
Mov-E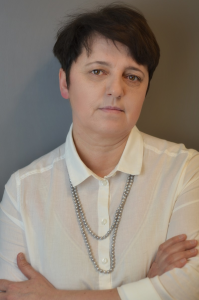 Teresa Gniewek
Lecturer
Teresa Gniewek MsD is an employee of the Academy of Physical Education in Krakow. She conducts classes for physiotherapy students in manual myofascial techniques. The main area of her research interests is the evaluation of a static and dynamic symmetry. She deals with training in the field of physiotherapy, examination and treatment of muscle tension disorders.
Mov-E
Agnieszka Kreska-Korus
Lecturer
Agnieszka Kreska-Korus PhD is an employee of the University of Physical Education in Krakow. As an academic teacher, she conducts practical classes for physiotherapy students in gait re-education, physical medicine, balneotherapy, as well as manual techniques in treatment of fascial dysfunctions. Her main area of research interest are gait disorders with an additional (dual) task.
Mov-E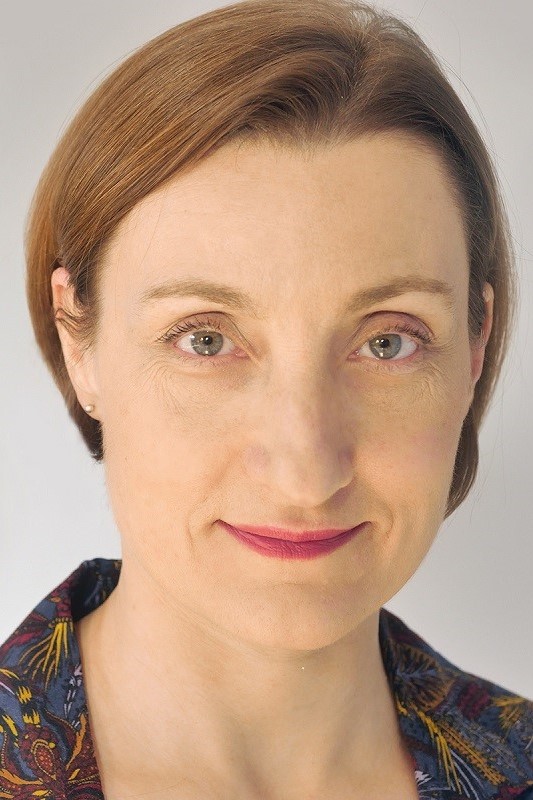 Agata Milert
Lecturer
Agata Milert PhD is an employee of the University of Physical Education in Krakow. She teaches physiotherapy students the musculoskeletal examination as well as conducts classes for foreign students as part of the Erasmus+ program. She develops and implements innovative teaching, assessment, and feedback practices.
Mov-E